Banner Aviation Services is led by industry experts offering unique qualifications in a broad spectrum of aviation issues.
We have vast experience in airport management, planning, design, development, and operations. We represent airport owners, operators, airlines, tenants, customers, users, and equipment manufacturers.
Our leaders are deeply involved in all levels of the aviation industry, and we use our colleagues as needed to assist in our projects. For a partial list of our team, click here.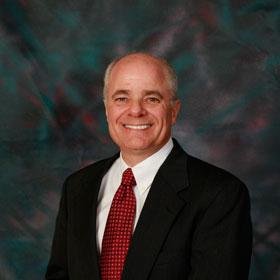 Steven L. Domino A.A.E is a senior program manager having 34 years of aviation industry experience.
Steve's experience consists of 30 years in public airport development including 22 years in executive leadership positions at Salt Lake City Department of Airports.
Steve has been involved in every aspect of public airport management including airport facility planning, engineering design, and development, FAA grant management, capital improvement funding, finance, continuity of operations, security, tenant and airline negotiations, personnel development, environmental stewardship, and governance.
As the Director of Planning and Capital Programming Steve was responsible for planning, programming, and coordinating over $2 billion in airport improvements including runways, taxiways, terminals, roads, parking, cargo, aircraft hangars, and general aviation facilities.
Alon Pereg has had a long and rich career in military and commercial aviation.
At present Alon is a Boeing 787-9 captain, and manages the COVID19 compliance program for Banner.
His experience includes management, strategic planning, and execution, operational design, international affairs, and business innovation. As the founder of the Banner Group Alon is leading many of the group's projects and takes part in the rest.
Offer Einav
Early in his career, Offer served as commander at the IDF elite force (Unit 269 – "The Matkal Squad"), building 12 years of experience in counterterrorism and field intelligence.  In addition, he has 15 years of experience in aviation security working as the Director of Security for El Al Airlines.  Offer served as El Al's director of aviation security in Scandinavia and led El Al's cargo security stations in the US, Europe, Asia, and the Middle East.
Offer was assigned by the ISA (Israeli Security Agency) in the position of El Al's director of security in the US.
Offer is regarded as the highest authority, internationally recognized, in the fields of aviation and general security, and is one of the pioneers in laying the foundation for the merging of technology with aviation security. In addition to his considerable knowledge of general security, Offer has participated in international security exercises and developed counter-terror and safety programs in more than 60 countries around the world.  A highly sought-after speaker and source of security, terrorism and counterterrorism, Offer Einav is often quoted in the U.S. and international press for his dynamic and "real world" approach to these issues.