Banner Aviation Services is aligned with many aviation subject matter experts throughout the world.
We are able to quickly provide the expertise you need to address any issue.
We engage our associates on an as-needed basis and only when a project requires their involvement. This keeps our overhead and costs low.
Prof. Yoram Lass
Prof. Lass earned a doctorate in medicine at the Hebrew University of Jerusalem. He worked as a lecturer and became Associate Dean of the Tel Aviv University Medical School.
During the 1980s he presented the science-based television show Tatzpit with Yael Dan. He later became Director-General of the Health Ministry.
A member of the Labor Party, he was elected to the Knesset on its list in 1992. He chaired the Health Subcommittee.
After leaving politics he returned to teaching at Tel Aviv University.
In 2011 founded N-UFiltration, a company dedicated to the recycling of hemodialisers for various industrial and agricultural usages, as well as for providing affordable drinking water.
---
Robert Fletcher
Mr. Fletcher has over 43 years of aviation, airport, air traffic control and management experience.
Robert served 27 years with the Federal Aviation Administration (FAA) and held numerous executive leadership positions such as Regional Manager, Facility Manager, Operations Manager, and Operations Supervisor. In addition to his management responsibilities, Robert also worked as an Air Traffic Controller and traffic management coordinator.
Mr. Fletcher's unique experience covers all three specialties in Air Traffic Control; Enroute, Terminal and Air Traffic Control Tower, which is quite rare. He has immense knowledge in the areas of management, safety, systems, operations, procedures, resource management and human capital deployment.
Mr. Fletcher also runs Fletcher Aviation Consulting
---
Matan Orian
Matan Orian is uniquely qualified to lead our professional Unmanned Ariel Systems (UAS) teams in multinational and multicultural projects, though his extensive language, cultural skills, and international experience. He has lead and delivered technical presentations to numerous stakeholders and is very familiar with this fast-growing industry. Matan's unique military and civil interfaces provide an excellent insight into the competing issues and complex airspace designs required in providing a safe intermodal operating system. Matan's last 5 plus years has been centered on working for and then consulting for the Israeli Ministry of Transportation's Civil Aviation Authority. He gained a wide breadth of knowledge as a Section Manager in the field of Aerial Infrastructure and Airspace Design. This experience coupled with his background provides a formidable resource. Matan's leadership and participation in the design and formalization of procedures and regulation led to the successful deployment of the various aspects of UAS operations within Tel Aviv FIR – Israel's airspace.
Experience
2011-2012: Independent consultant in the field of Aerial Infrastructure, Air Traffic Management and Military-Civil Co-Op
2009-2011: ATS and Airspace Designer, Aerial Infrastructure Section, Civil Aviation Authority, Ministry of Transport and Road Safety, Israel
2002-2009: ATC Officer and Section Commander of an ATC unit (Area Control) providing air traffic services to Military and Civil Aviation, IAF
---

Danny Spiegelstein, MD
Dr. Spiegelstein has combined two High-level professions over the last 30 years. Aviation and Medical careers. He started his aviation career in the Israel Air Force as a fighter pilot, with various experience in flight training and simulation, followed by civil experience in Flight Simulation design and sales. The medical career included specialty of Cardiac Surgery, High-technology cardiac devices implantation, Heart and Lung transplants, Mechanical heart implantation and Aviation medicine focusing on cardiac disease and Pilots certification.
Experience
Active service for 9 years, in the Israeli Air Force as a F-16 Fighter pilot, flight instructor, flight simulator training officer and Advanced fighter pilots course chief instructor. Following the active service Dr. Spiegelstein continued to serve as a reserve F-16 pilot for over 20 years (Lt. Col).
Bachelor in Medical Science (1999) and Medical Doctor graduation (2002) with Excellence, in Tel-Aviv University, Israel. Completion of Residency in Cardiac Surgery (2010) with research at the University of Toronto. Two year clinical fellowship in Cardiac Surgery at University of Pennsylvania and Fairfax Medical Center. Specialized in Heart Valve therapies, Minimal invasive procedures, Regenerative medicine, Mechanical Circulatory support and Heart/Lung Transplants.
In 2017 Dr. Spiegelstein completed Aviation Medicine specialty in the Israeli Air Force Medical Corps. Dr. Spiegelstein is serving as an aviation medical doctor specialist at the Israeli Air Force clinic, and as a cardiac surgery consultant for Pilots, Air Traffic Controllers, other air-crew serving in various aircrafts and Helicopters, and Flight Academy candidates.
Aviation Medicine Specialist in the Civil Aviation Authority of Israel.
Medical consultant in High-Tech companies developing medical devices for Cardiac medicine.
Flight Simulators design, QA, marketing and sales in the B.V.R Systems Ltd. (1998-2004), now owned by Elbit Systems which is an Israeli international defense electronics company.
Since 2016 working in EL AL Israel Airlines, currently flying Boeing 787 and 777. Previously flown Boeing 737.
Airline Transport Pilot, with over 5000 hours of flight time.
---
Tim Velasco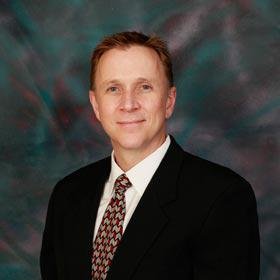 Captain Velasco is an airline pilot with Over 20 Years of aviation industry experience.
He is an expert in all facets of airline flight operations, pilot training, and critical incident response.
Tim served three different carriers flying a variety of aircraft throughout the world. He applies his flight operations knowledge to lead the development and implementation of innovative airport and flight operations solutions for the Israel Aerospace Industry (IAI), Airbus Industries at numerous airports in North America, Asia, and Europe. He has served as a liaison between IAI and Airbus and various aviation entities throughout the world; delivering technical briefings and facilitating the completion of complex projects.
Tim is uniquely qualified to lead diverse teams in multinational and multicultural projects, though his extensive language, cultural skills and international experience. He has lead and delivered technical presentations to numerous airlines, airports, and industry forums. He is responsible for the day to day company operations and is involved in the oversight and management of all projects.
---
Offer Einav
Offer Einav a former director of security at El Al Israel Airlines, is an inventor and a developer of Holistic Security Solutions and widely regarded as one of the foremost experts in the world in aviation security, counterterrorism, homeland security, and public safety. Offer has been at the cutting edge in the design and develops comprehensive security solutions; enable the integration of Operations, Technologies, and Procedures into ONE unified effective holistic solution.
---
Andreas Rosler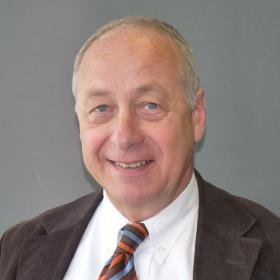 Experience
Andreas Rösler is a senior executive having more than 42 years of experience in the airline industry. Andreas is a business expert specializing in airline policies and practices in Germany.
After completing a 3-year apprenticeship studying all aspects of airline business management, Mr. Rösler obtained an MBA equivalent business degree from the prestigious Cologne University.
Andreas has held numerous leadership positions in the airline industry primarily responsible for human resource management. His experience ranges from developing and negotiating collective agreement policy to conducting international recruitment and assignment for expatriates. Mr. Rösler served as a member of both national and international working groups to coordinate consistent human resource policies within the airline industry. He also consulted various international airlines to establish the state of the art HR programs, policies, and procedures.
As a result of his effective management of HR programs, Andreas was appointed to serve as CEO for more than 22 years with various handling, sales, and engineering companies, based at 10 international airports.
In addition to his expertise in general business and human resource management, his core competencies include marketing, sales, financing, controlling, procurement, information technology, and product development. In his work, he always pays special attention to new tools, procedures, and operations. Mr. Rösler's management techniques have proven to be effective in increasing productivity and profitability while maintaining a positive work environment.
Andreas now works as an independent publicist and senior adviser to the airline industry.