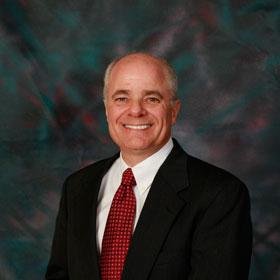 Steven L. Domino A.A.E is a senior program manager having 34 years of aviation industry experience.
Steve's experience consists of 30 years in public airport development including 22 years in executive leadership positions at Salt Lake City Department of Airports.
Steve has been involved in every aspect of public airport management including: airport facility planning, engineering design, and development, FAA grant management, capital improvement funding, finance, continuity of operations, security, tenant and airline negotiations, personnel development, environmental stewardship and governance.
As the Director of Planning and Capital Programming Steve was responsible for planning, programming, and coordinating over $2 billion in airport improvements including runways, taxiways, terminals, roads, parking, cargo, aircraft hangars, and general aviation facilities.
Mr. Domino has proven leadership in directing major initiatives and negotiating resolutions on highly controversial, politically sensitive projects.
Steve specializes in managing complex programs ranging from large-hub to general aviation airports. Steve's most recent assignment was as the Program Manager to design and build the new $160 million dollar replacement airport at St. George Utah.
He is an effective leader who implements major airport development initiatives by building relationships among stakeholders who have divergent goals and competing interests. Steve has provided numerous presentations to airport commissions, elected officials, airlines, the public, and a multitude of Federal, State and local government agencies.
Mr. Domino's representative projects and assignments include:
Experience
TaxiBot Operational Concept Manual Development – Airport Planning Expert for the development of TaxiBot procedures at Munich, Paris Charles De Gaulle, Changi Singapore, Philadelphia and Newark International Airports
St. George Replacement Airport – Program Executive for the $160 million dollar replacement airport at St. George, Utah. Program included new terminal, 9,300 foot runway and taxiway system, roads, NAVAIDS, utilities, FBO and GA facilities.
SLC Airport New Runway 16R/34L – Directed environmental, planning and preliminary engineering for a new12,000 foot long commercial service runway valued at $120 million.
SLCIA Checked Baggage Screening for Winter Olympics – Established the design concept, plans, and protocols for the nationally-adopted security procedures to screen checked baggage following 9-11.
Wetland Mitigation Program – Directed design, construction and management of the first artificially created wetland mitigation site in the United States of over 460 acres.
SLCIA Terminal Passenger Screening Checkpoint Expansion: Modified terminal interiors to add additional passenger checkpoint screening and queuing lanes.
Directed multiple Airspace Capacity Enhancement Plans
Directed the FAA grant processes for Salt Lake City International and St. George Airports and prepared over 60 grants with total value exceeding $300 million dollars.
Directed preparation of over eight master plans, airport layout plans (ALP) and strategic plans for large-hub and general aviation airports.
Directed preparation of NEPA compliant Environmental Impact Statements, environmental assessments, and categorical exclusions for airport projects.
Directing preparation of the SLC FAR Part 150 Noise Compatibility Study to ensure community compatibility.
Resume
B.S. Political Science (Public Administration), University of Utah1983
B.S. Geography (Urban Planning), University of Utah 1977